Dedicated to Sir David Attenborough.
Please watch this space for all the latest wiki news! TheWWC
Poll
What is your favourite David Attenborough Series?
Please feel free to vote in this poll!
Random Image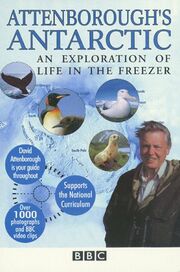 This image has been randomly selected from our uploads. Each time you visit our site, you should see a new image here. For more information about it, click directly on the image. The resulting page will detail when it was uploaded, by whom, and often overview which articles use that particular image.
Please feel free to upload as many images as you like. Have fun!
Special Thanks
Special Thanks to:
Currently no one
Some of the best photos on the wiki!
Ad blocker interference detected!
Wikia is a free-to-use site that makes money from advertising. We have a modified experience for viewers using ad blockers

Wikia is not accessible if you've made further modifications. Remove the custom ad blocker rule(s) and the page will load as expected.