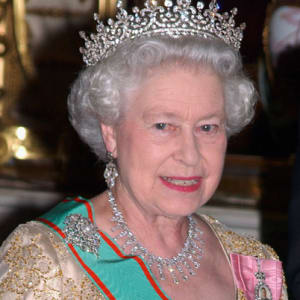 Who Is Queen Elizabeth II?
Queen Elizabeth II was born Princess Elizabeth Alexandra Mary on April 21, 1926, in London, to Prince Albert, Duke of York (later known as King George VI), and Elizabeth Bowes-Lyon. She married Philip Mountbatten, Duke of Edinburgh, in 1947, became queen on February 6, 1952, and was crowned on June 2, 1953. She is the mother of Prince Charles, heir to the throne, as well as the grandmother of princes William and Harry. As the longest-serving monarch in British history, she has tried to make her reign more modern and sensitive to a changing public while maintaining traditions associated with the crown.

Queen Elizabeth II of Great Britain is the longest-reigning monarch in British history. She celebrated 65 years on the throne in February 2017 with her Sapphire Jubilee.